The Inspector shows details of the currently selected Node, Component, Template or Material.
The top part contains the Stack. Nodes, components, properties, templates and materials can be stacked for quicker access. Click on a stacked item to show its details in the inspector. To remove an item click the (-) button.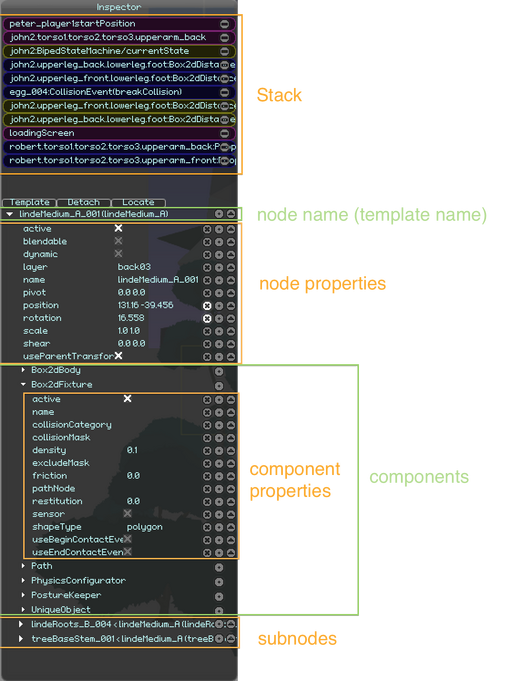 In the example above, the currently selected node is shown.
The stack and push buttons next to a component or a subnode work the same way as those next to a Property.
Doubleclick on a subnode to select it. This will automatically isolate the parent node.